Back so soon, who would have thought it!
Okay, so I'm basically going to try and sum up the publicity stuff Carey has been doing lately, what with promoting both Never Let Me Go and Wall Street 2. Here it goes!
NEVER LET ME GO
(TIFF and other)
Carey's portrait from the TIFF (
source
, via ontd)
carey-mulligan.net has some lovely photos from theToronto International Film Festival press conference, from the same day as the above,
here
, and some lovely ones of Carey and Andrew Garfield being adorable together at the premiere
here
Three ADORABLE videos from abc news, interviewing Carey and Andrew together. In the last one, Andrew sings the Bad Intruder song - not to be missed!
[THEY ARE SO CUTE, I CAN HARDLY BEAR IT]
found
here
Photos from another NLMG press conference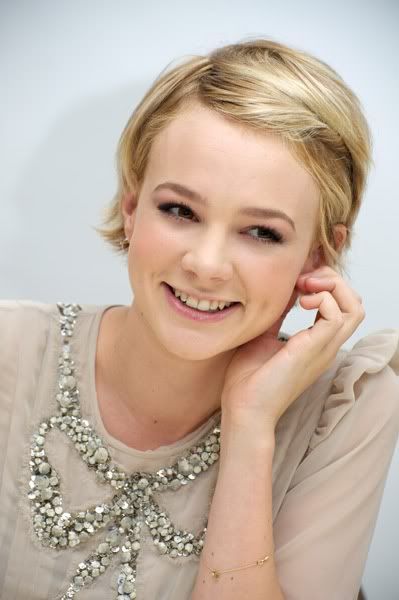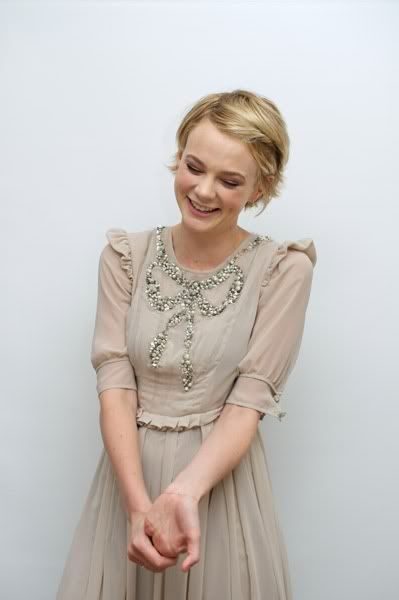 [new favourite picture for sure, so cute!]
more
here
, courtesy of carey-mulligan.net
WALL STREET 2: MONEY NEVER SLEEPS
Carey at the premiere, in an outfit that earned a 'Fug or Fab?' from
gofugyourself.com
- such praise!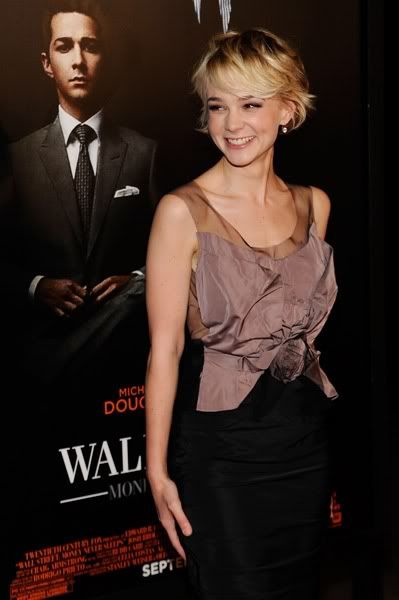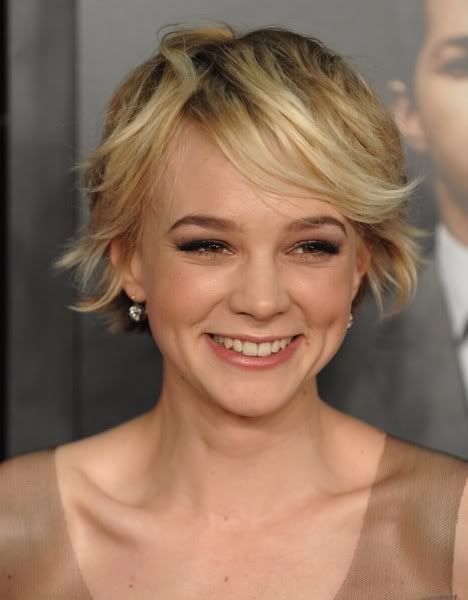 [Peple may have disliked the pixie crop before, but surely now nobody can deny how lovely it looks slightly grown out?!]
source
MISCELLANEOUS
Images from Carey's US Vogue cover shoot are
here
and
here
- are are stunning!
I won't post them all, but this is my favourite
She was also a guest on Regis and Kelly (... not that I know what that is!), with pictures
here
And in a
recent interview
, she has expressed an interest in playing Juliet on stage
Phew!